Why You Shouldn't be Afraid of Phenoxyethanol
When it comes to skin care product formulations, the recent trend is all-natural, yet, this approach presents its own host of issues. Simply speaking, when a product is formulated without any preservatives at all, not only will its active ingredients deteriorate and become less effective at a much quicker rate, but the formula itself can become contaminated. In other words, bacteria can, and will likely, grow inside of a bottle of all-natural facial serum—which is one of the many reasons why preservatives are necessary additives.
That said, some preservatives are much safer than others. Phenoxyethanol (pronounced fee-no-oxy-ethanol), when used in very low concentrations, is one such example.
WHAT EXACTLY IS PHENOXYETHANOL?
Phenoxyethanol is a broad-spectrum preservative that is used (and has been for decades) in skin care and cosmetic formulations to prevent microbial contamination and active ingredient deterioration*. When used in low concentrations, phenoxyethanol prevents a wide range of different bacteria and pathogens from growing inside of your skin care product bottle, thereby keeping it safe for topical use*. In layman's terms, it helps keep skin care products safe and stable, essentially preventing them from spoiling altogether.
WHAT DO PRESERVATIVES IN SKIN CARE DO?
Preservatives of any kind, whether natural or synthetic, serve the same purpose: To prevent the growth of pathogens, bacteria and fungus in a products' formulation. Most skin care products are formulated with a variety of different ingredients, both natural and synthetic, as well as water. This combination, without any form of preservative, can serve as a breeding ground for bacteria and funghi** (mold).
IS PHENOXYETHANOL SAFE TO USE?
Phenoxyethanol is widely used in cosmetics today. In recent years, it has become the preservative-of-choice for many conscious, sustainable and naturally based cosmetics formulations.
Studies have confirmed that phenoxyethanol is safe for use on skin and around the eyes (meaning it is both non-irritating and non-sensitizing to skin) at concentration levels of 1% or lower.*** Globally, it is approved for use at concentrations up to one percent, though its often used in even lower concentrations.****
Bottom line: Phenoxyethanol is considered to be one of the most well-tolerated preservatives when used topically in very low concentrations***, as it is in the Naturium product range.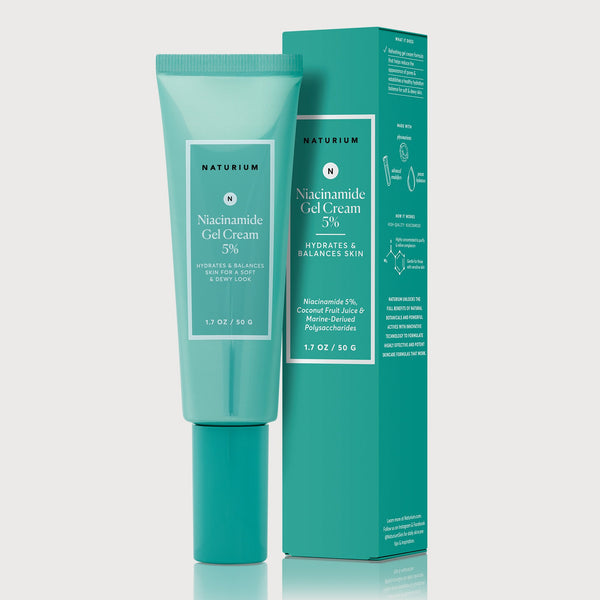 Niacinamide Gel Cream 5%
50 G / 1.7 OZ

Our refreshing gel-cream is formulated with a potent level of niacinamide, helping to balance skin's hydration and reduc...
View product page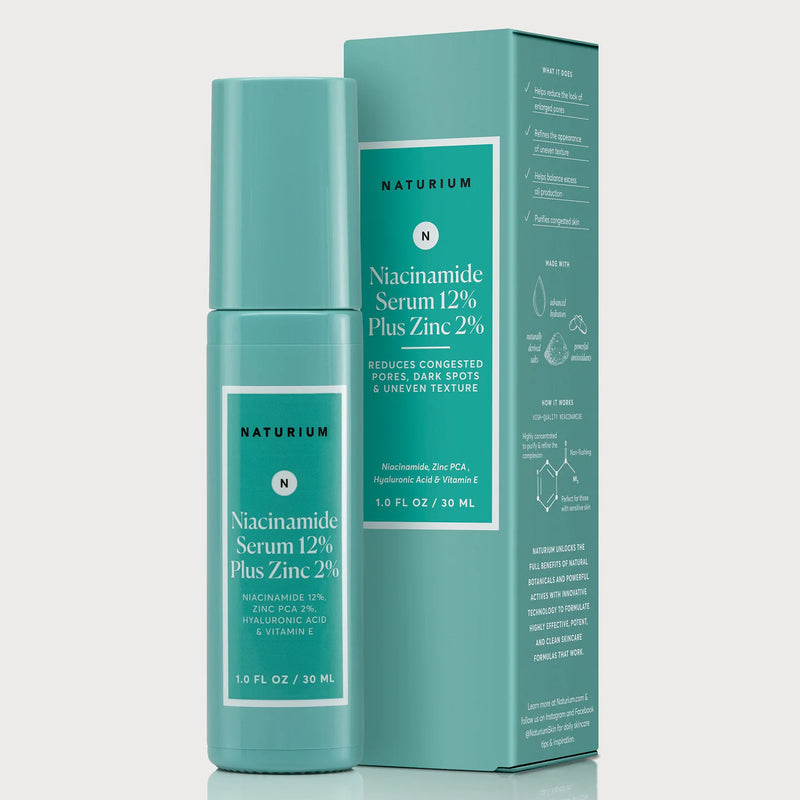 Niacinamide Serum 12% Plus Zinc 2%
30 ML / 1.0 Fl OZ Our concentrated niacinamide serum is formulated with pure 12% niacinamide and 2% zinc PCA, and is clinically proven to reduce t...
View product page
Liquid error (sections/article-template line 353): comparison of String with 0 failed