Niacinamide is a lesser-known ingredient powerhouse but, believe us, you will want to know more about this brightening, anti-aging hero…
WHO SHOULD USE NIACINAMIDE?
Anyone who is looking to increase the brightness of their skin and/or prevent aging. It's also perfect for those with sensitive skin.
WHAT EXACTLY IS NIACINAMIDE?
Niacinamide is a form of vitamin B3 and is often used in skincare products to help with brightening, fine lines, wrinkles, acne, rosacea and pigmentation. What's great about it is that it's compatible with any product you're already using. Yep, that's right. You can use Niacinamide with hyaluronic acid, peptides, AHAs, BDA, vitamin C and even retinol.
WHEN DO YOU USE NIACINAMIDE?
Morning and night! Since it's compatible with other ingredients you don't have to worry about mixing.
WHERE DO YOU USE NIACINAMIDE?
Apply an even layer onto your face, neck and chest both morning and night. Follow with moisturizer.
WHY SHOULD I USE NIACINAMIDE?
Niacinamide does an amazing job of repairing damaged DNA and fighting off external skin stressors that can lead to wrinkles and other signs of premature aging. Plus, again, we love that you can mix it with all your other skincare products and not worry about any irritation.
WE RECOMMEND
Our Niacinamide Serum 12% Plus Zinc 2%. Our concentrated serum is helps improve uneven skin tone and visually minimizes the look of pores, skin texture and fine lines.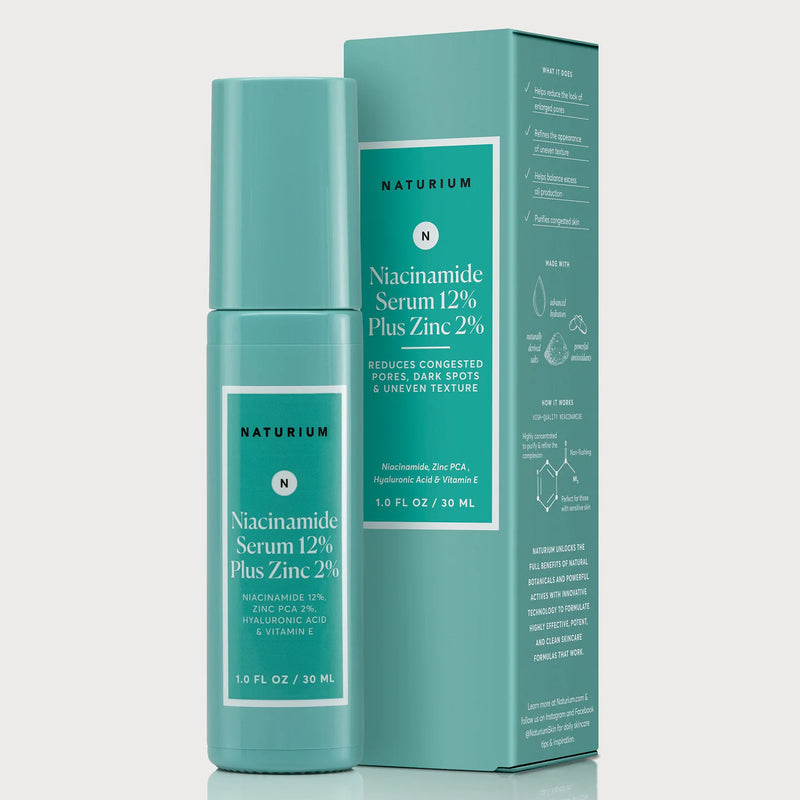 Niacinamide Serum 12% Plus Zinc 2%
30 ML / 1.0 Fl OZ Our concentrated niacinamide serum is formulated with pure 12% niacinamide and 2% zinc PCA, and is clinically proven to reduce t...
View product page