Meet Our Phyto-Glow Lip Balm
No one loves lip balm as much as Susan Yara. We're excited to share our latest launch: Phyto-Glow Lip Balm. We formulated these cushiony lips balms, both in clear and versatile, universal shades, to add long lasting moisture and lacquer like shine, without the stickiness. Read more to learn more about our lips balms.
Lips are very susceptible to environmental aggressors such as sun and wind exposure, temperature change, and smoking and easily become dry, chapped, and dull. The lips are covered by a very thin layer of stratum corneum, less than the rest of the face, and lack sebaceous glands resulting in poor barrier protection and low water-holding capacity. One study compared the biophysical properties of the lips to those of the cheek and found that the lips had three times the transepidermal water loss and one third the water content compared to cheeks.1 The corneocytes, or individual stratum corneum cells, can become less compact under these stressors as well as present abnormal desquamation. An increased thickness and unevenness of these cells translates to increased scaliness or flaking of the lips which is associated with decreased lip hydration.2 Since lips are unable to produce their own moisture, occlusive or hydrophobic agents can be applied to the lips to lock in moisture and improve signs of dryness which include flaking, scaling, and dullness. Chapsticks, lip oils, and lip balms all contain occlusive ingredients such as botanical oils, mineral oil, petrolatum, or lanolin to protect, restore, and replenish lips.
Our Phyto-Glow Lip Balm nourishes and smooths lips by locking in moisture while boosting glow and shine. The name stems from our 100% plant derived esters that act as a lanolin replacement providing long-lasting moisture without greasiness. They have an exceptional water-holding capacity comparable to lanolin to soften and restore compromised lips. Our plant derived esters adhere to the lips well and give a plush cushiony feel with high luminance and shine, making lips feel and look fuller. Our Phyto-Glow Lip Balm is also enriched with shea butter, capacu butter, and squalane for soft, smooth, and supple lips. They also contain a natural vanilla flavor, which provides a subtle scent in addition to flavoring the formula. We are committed to our vegan claim so our color shades do not use carmine and rely on very small amounts of safe synthetic pigments to provide a sheer wash of color. Whether used to enhance your lip's coloring during the day or as an overnight mask to restore and nourish, our Phyto-Glow Lip Balm should be a new staple in your regimen.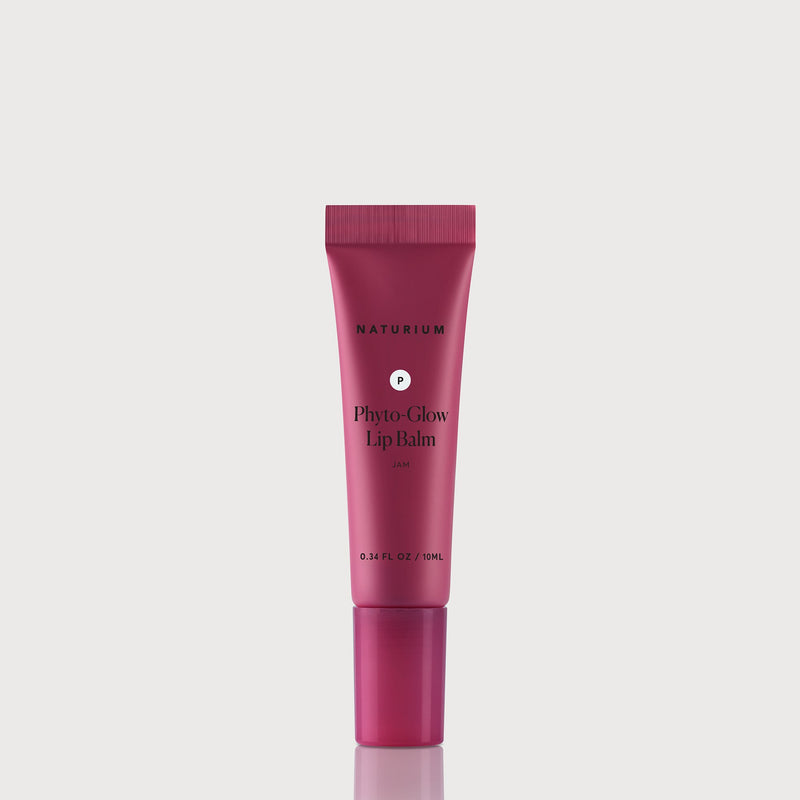 Phyto-Glow Lip Balm
0.34 FL OZ / 10 ML Our intensely nourishing lip balm is formulated with phyto-derived esters, shea butter, cupuaçu butter and plant squalane to m...
View product page